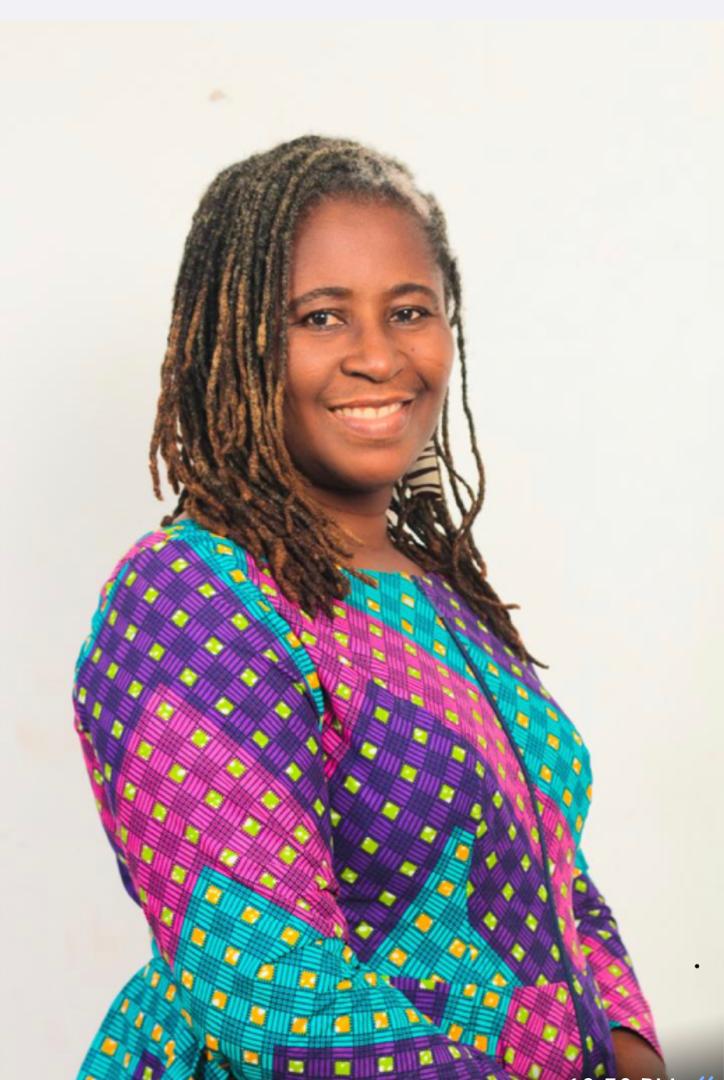 Ms. Doris Yaa Osei, Head of Division & Senior Research Scientist Email: doysgh@yahoo.com

Office: ARI Room 7

Degrees: Diploma Vet. Sci, (Instituto Politecnico Pecuario Veterinario, Cuba) B. Sc.,
M.Phil. (KNUST, Kumasi)
ACHIEVEMENTS
Sunkwa Mills Price for the Best Animal
Science Undergraduate Research in Ghanaian Universities, 2000.
CSIR Research Staff Association
Ghana Science Association,
Ghana Society of Animal Production
RESEARCH
Rabbit production and health
Use of forages for enhanced rabbit productivity and health at reduced production cost
Acupuncture in the treatment of livestock diseases
Antibacterial activity of Phyllanthus amarus in rabbits
The focus of my current research is on identifying the most promising forages in the Coastal Savannah zone of Ghana, in terms of availability and acceptability to rabbits, and determine the ideal inclusion levels of the forages in composite diets that will enhance the general performance and health of rabbits. Ghana abounds with forages, comprising tree leaves, forbs, shrubs and graminoids, most of which are not used for human consumption and available as animal feed for most part of the year. However, most rabbit keepers are compelled to feed their animals on expensive poultry feed, a practice that impedes the productivity of the animals and renders rabbit keeping unattractive to the farmers. Provision of appropriate information regarding the nutrient quality of indigenous forages, the appropriate inclusion levels in diets and their effect on growth performance, meat quality and health of rabbits will lead to production of good quality feed at lower cost thereby making rabbit farming profitable.
BRIEF PROFILE
Ms. Doris Yaa Osei is a Senior Research Scientists and currently head of the Companion Animal and Livestock Disease Control Division of the Council for Scientific and Industrial Research-Animal Research Institute (CSIR-ARI). She holds a diploma in Veterinary Science cfrom the Instituto Politecnico Pecuario Veterinario, Micaela Bastida Cuba, a B. Sc. (Agriculture) and an M. Phil (Reproductive Physiology) from Kwame Nkrumah University of Science and Technology and is currently a PhD. student at the University of Cape Coast, Cape Coast, Ghana. She received the Sunkwa Mills Price for the best animal science undergraduate research in Ghanaian Universities in 2000. Her expertise includes rabbit production and health and acupuncture in the treatment of livestock diseases. Her current research focuses on the use of forages in composite diets to reduce cost of production while enhancing productivity and health of rabbits. She has ten publications in peer-reviewed journals and ten edited conference papers and reviews for scientific journals including Ghana Journal of Agricultural Science, Journal of Agricultural Science Practice, Net Journal of Agricultural Science and Agricultural Science Research Journal. She attracted donor-funded project that led to the establishment of the CSIR-ARI Rabbitry. She has undertaken mass media popularization of rabbit production and rendered advisory services to rabbit keepers and farmer associations in the Ga Central and Ga South Districts and also served as a resource person to the Department of Agriculture in the two districts on rabbit production and health practices which has impacted positively on rabbit production in the districts. She is fluent in English and Spanish and has working knowledge of Portuguese and French. She was a Vice President of the Ghana Society of Animal Production and represented the society on a number of international assignments including the attendance of H.E. J.K. Kufuor at the Nigerian Parliament and induction of Fellows of the Nigerian Institute of Animal Science in 2014. She is the founder of Brain Aneurysm Foundation Ghana.
PUBLICATIONS
Osei, D.Y. (2019). Rabbit Farming Practices in Ghana. (2019). APA Digital Solutions. ISBN: 978 - 9988
Osei, D. Y. 2005. Acupuncture in the treatment of diarrhoea condition in Djallonké - Sahelian crossbred sheep: A preliminary study. Ghanaian Journal of Animal Science; 1: 43-46.


Osei, D. Y., Osafo, E. L. K., Apori, S. O., Agyei, A. D. 2009. Synchronisation of oestrus and batch lambing in Djallonké sheep. Ghanaian Journal of Animal Science; 4: 86-90


Osei, D. Y., Osafo, E. L. K.., Apori, S. O., Agyei, A. D., Fynn, K., Dodoo, R. and Bayor, H. 2010. The effect of cottonseed supplementation during late pregnancy on subsequent maternal and neonatal behaviour of Djallonké sheep. Ghanaian Journal of Animal Science; 5: 16-23.


BACK TO PROFILES
2020 © Copyright. Animal Research Institute. All rights reserved.