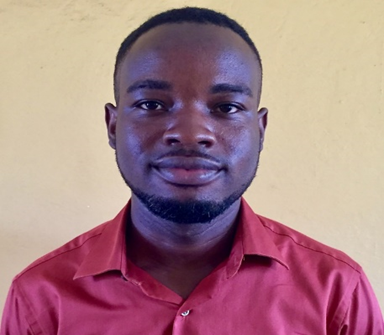 RESEARCH
Animal feed technology
Drying technology application in product preservation
Post-harvest handling of animal products
New products development from animal sources
Development of powdered egg products (Albumen powder, whole egg powder and egg yolk powder)
BRIEF PROFILE
Mr. Thomas Agyei Ansong Thomas is a Principal Technologist (Food and Post-harvest) with the New Products Development, Food Safety and Marketing division of the CSIR-Animal Research Institute since 2018. He has a B. Sc. (Agricultural Engineering) degree from University of Ghana, Legon, Ghana which was awarded in 2013. He also has an M.Phil. in Food and Post-harvest Engineering from Kwame Nkrumah University of Science and Technology, Kumasi, Ghana. In the past two years his work has centred been around developing and finding, new and alternative use for eggs in order to reduce loses. This has led to the development of powdered egg products.
PUBLICATIONS
Agyei, A. T. and Addo, A. 2018. Particles size as feed quality parameter in Ghana – A case study of Dormaa Municipality. Poultry Science Journal; 6, 109 - 117.


Wiafe, S., Wiafe-Addai, B. and Agyei A, T. 2014. Influence of a community- based breast health education model on early diagnosis of breast cancer in Ghanaian women. Asia-Pacific Journal of Clinical Oncology; 10, 147 - 148.


Wiafe, S., Wiafe-Addai, B., Agyei A, T. and Schuierer, C. 2014. Addressing delayed breast cancer presentation In Ghana through community outreach programs. Asia-Pacific Journal of Clinical Oncology 10, 219-219.


BACK TO PROFILES
2020 © Copyright. Animal Research Institute. All rights reserved.